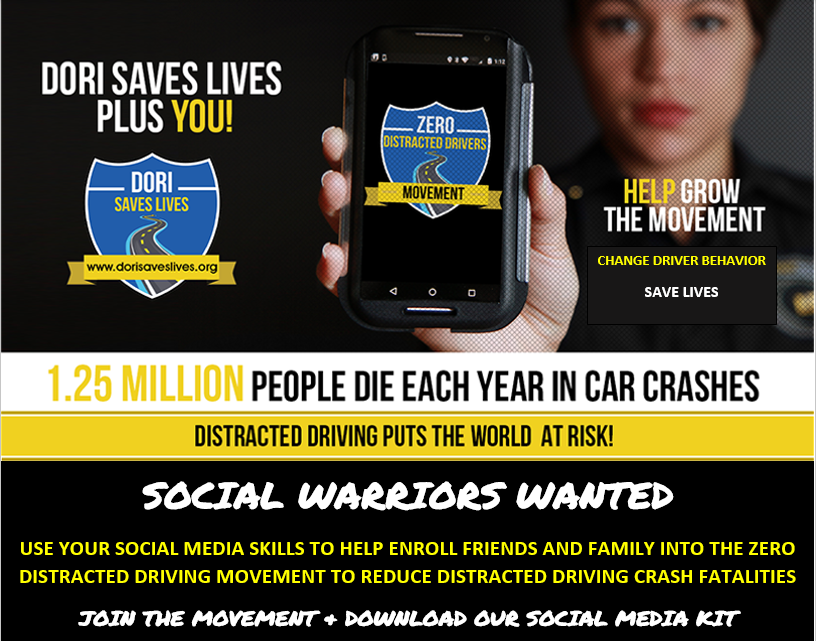 Help Spread Awareness of Distracted Driving
We have put together a Social Sharing Kit with images and videos to help raise awareness about distracted driving. Included are 5 images with facts about distracted driving sized for Email, Facebook, and Instagram, but will also work well on any other platform.
In this section we have posted the images separately so that you may browse them one by one. To download, simply right-click on an image and choose 'Save As'. 
In addition, you can download the entire social sharing kit with all of the assets, including an email template and captions you can use for each image to make it simple to share.
Register to access and download the Social Media Kit at https://dorisaveslives.org/students/portal-login.html