Dori Saves Lives School Sign Safety Partner Prgram Check Presentation To Panther Run Elementary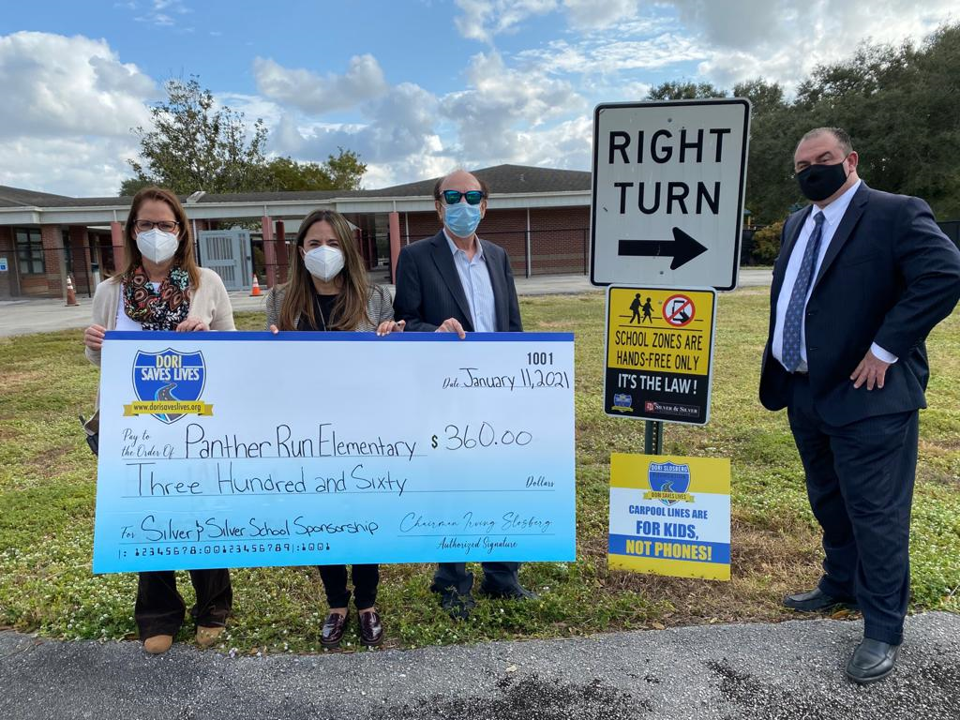 Monday January 11th 2021 - Dori Saves Lives & Safety Partner Silver & Silver Attorneys At Law present Panther Run Elementary School located in Lake Worth, FL. with a check for $360.00 as part of our Collaborative School Sponsorship Program.  Dori Saves Lives and Silver & Silver Attorneys At Law donates a Hands-Free School Zone traffic sign for the VPK pick-up / drop-off line.
Pictured 
Chairman - Irving Slosberg
Attorney - Bruce Silver
Principal - Edilia De La Vega
Assistant Principal - Risa Suarez
Note* Panther Run School Treasurer Michele Malkin said: " With this year's budget cuts, every extra dollar helps us provide our students with the programs and experiences that they need and deserve.    It was lovely to see you today, and again, thank you so much for all that you do for our community schools.  I look forward to hearing from you again with more ways to promote the important message of safety."