"Dori Slosberg Hands-free Florida Ban on Texting While Driving Law."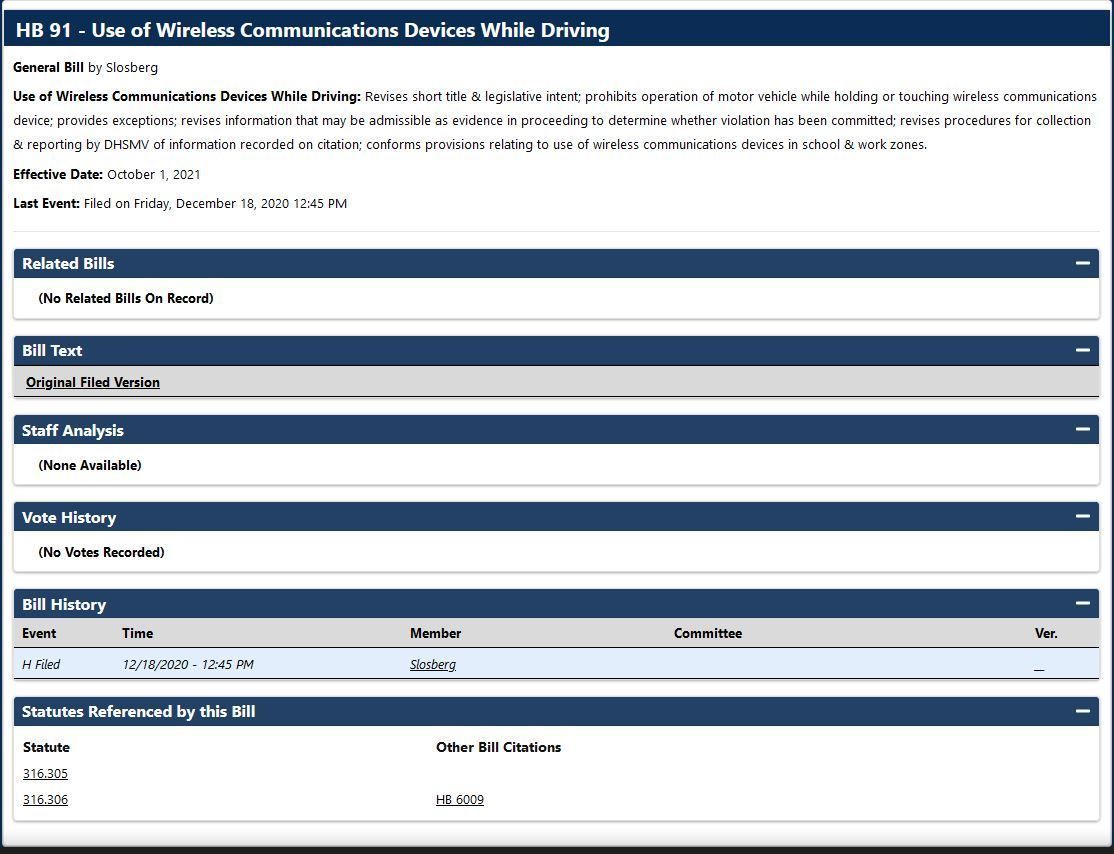 State Rep. Emily Slosberg, D-Boca Raton, on Friday introduced a bill (HB 91) for the 2021 legislative session that would make it illegal for anyone to operate a motor vehicle "while holding or touching a wireless communications device."
The bill would expand upon the law that took effect earlier this year, making texting while driving a primary offense and allowing law enforcement to pull over drivers who violate the law.