Representatives Jackie Toledo & Emily Slosberg
HB 107: Texting While Driving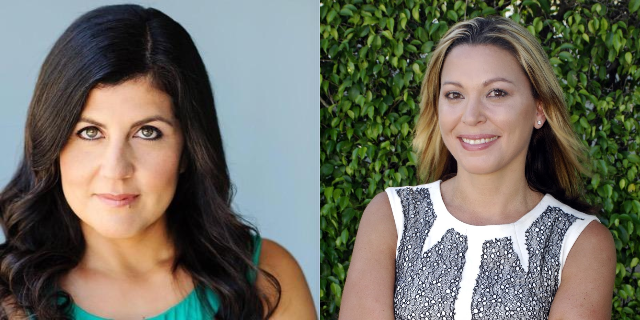 Summary of House Bill 107
Texting While Driving; Requires law enforcement officer to inform motor vehicle operator of certain rights; prohibits certain actions by officer; requires officer to record race & ethnicity of violator when issuing citation; requires law enforcement agencies to report such information to DHSMV; requires DHSMV to annually report certain data to Governor & Legislature; removes requirement that enforcement be accomplished as secondary action.
---
HB 107 Bill Text
---
---
---
House Bill 107 Editorials
No more hand holding: Stop Florida distracted driving now.
I, Emily Slosberg, along with Jackie Toledo, members of the Florida House of Representatives, have filed legislation to prohibit the use of all hand-held wireless communication devices while driving. The "Use of Wireless Communications Devices while Driving." (HB 107) will be considered this session and would ban the holding or touching of any wireless communications device while driving.
Opponents to House Bill 107 believe the bill will lead to invasion of privacy. This bill was specifically drafted with these concerns in mind. Only in the event of a crash resulting in death or personal injury would a driver's wireless communications be admissible to determine if a device was in use.
The FLHSMV reports that in 2016, 50,000 vehicle accidents in Florida were caused by distracted driving; 3,500 people experienced serious and incapacitating injuries and 241 were fatal. In that same year, 3,450 fatalities were attributed to distracted driving across the USA.
A study from the University of Utah shows how drivers using a wireless device showed greater impairment than legally intoxicated drivers.
These aren't just statistics, these are real tragedies that affect real people, every day.
Each of these tragedies brings me back in memory to 1996 to the day I lost my twin sister Dori in a car crash. I live with this tragedy every day. In honor of my sister Dori, public safety is my number one priority.
Let's be agents of change and make this happen.
Emily Slosberg, Florida House of Representatives, District 91
New bill would ban Florida drivers from texting, talking on hand-held cellphones
Another bill has been filed for the 2019 legislative session that would allow law-enforcement officers to pull over motorists for texting or talking on hand-held cell phones while driving.
Rep. Jackie Toledo, R-Tampa, and Rep. Emily Slosberg, have filed a measure (HB 107) that would prohibit drivers from talking on cell phones that are not hands-free devices and would make enforcement a "primary" offense.
Currently, texting while driving in Florida is prohibited, but it is enforced as a "secondary" offense. That means motorists can only be cited if they are stopped for other infractions, such as running stop signs or speeding.
Under this bill by Toledo and Slosberg, police would be able to stop motorists for texting or talking on hand-held cell phones. "Distracted driving can have deadly consequences, and it's time we finally address this public safety crisis," Toledo said in a news release.
Toledo and Slosberg were co-sponsor of a similar House measure during the 2018 session, but the proposal did not advance in the Senate. A Senate bill (SB 76) similar to HB107 has been filed by Sen. Wilton Simpson, R-Trilby, for the 2019 session, which starts in March.
Under both bills, drivers would be able to communicate on hands-free devices. Also, motorists would be allowed to use hand-held devices for such purposes as reporting emergencies, getting safety-related information, or for navigation.
---