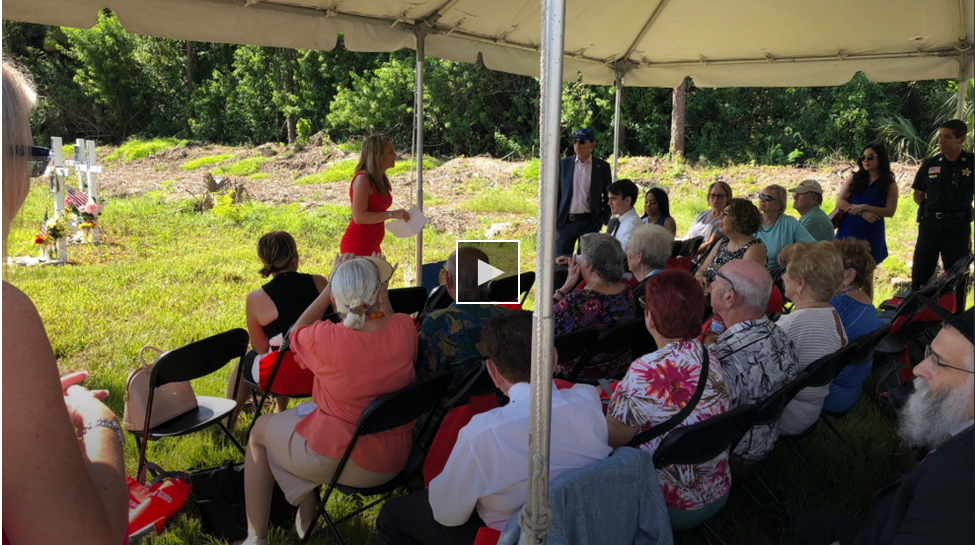 Family of lawmakers celebrates first day of Florida's texting and driving ban
BOCA RATON, Fla. (CBS12) — Representative Emily Slosberg (D-Boca Raton), joined by her father and predecessor Irv Slosberg, celebrated the first day of Florida's texting and driving ban on Monday.
The two, joined by local leaders from Palm Beach and Broward counties, held a ceremonial bill signing along a roadway in West Boca.
"Ever since I got into the legislature, I filed [the texting ban] as a local bill," Slosberg said. "I filed it as a regular bill. I filed it as an amendment. I filed it every which way you could possibly file this bill."
Both she and her father were driving forces behind the legislation for years, drawn to road safety by a personal tragedy.
Emily Slosberg's sister, Dori, was killed along with four other teenagers in 1996 on the same Boca Raton roadway that hosted Monday's celebration. One other teenager was paralyzed. Slosberg, who was in the car with her sister, was injured but healed fully.
"Obviously, I survived for a reason," she said. "This is a reason, this is exactly the reason."
"The reason why Florida is a dangerous state to drive in is because the politicians are very slow to react," Irv Slosberg said.
The 1996 tragedy prompted him to run for office.
Emil Slosbergy, who ran for his seat in 2016, has made it her signature issue as well.
"Everything we can do, [we to do] change the future," she said, who was wearing the same ring her sister wore during the crash.
Florida has never seen a law like this before. Prior to July 1, police could only cite drivers for texting if it accompanied another offense.
Now, texting and driving is considered a primary offense, meaning drivers can be pulled over and fined solely for texting.
"Every one traffic violation on our books [was] a primary offense. None other except texting and driving." Emily Slosberg said. "[Texting] is something that is more dangerous than some of the other primary offenses."
This law is not a first for the Slosbergs; the statewide seat belt law is named in-part for Dori Slosberg and this will not be their last initiative.
Rep. Slosberg told CBS12 News her next goal is a statewide mandate for hands free phone use on all roads, and not just work and school zones.
By Jay O'Brien
Monday, July 1st 2019
https://cbs12.com/news/local/family-of-lawmakers-celebrates-first-day-of-floridas-texting-and-driving-ban