Personal tragedy leads to traffic safety advocacy
The beginning of every year should be a time of hope, with the possibility of changing behavior for the better. Tragically, a traffic crash only three days into this new year ended in death for five children, ages 9 to 14, on Interstate 75 in Gainesville.
My nightmare began on Feb. 23, 1996. My 14-year-old twin daughters were the victims of a crash caused by reckless and distracted driving. Five children were killed, including my daughter Dori. Her twin survived with serious injuries. This event consumed my mind and my heart. I dedicated my life to road safety.
In 2000, I was elected representative for the Florida House and subsequently re-elected five times.
In 2002, the Dori Slosberg Driver Education Safety Act was approved, adding $5 to traffic tickets. This has contributed more than $65 million directly for driver education programs in public and private schools across Florida.
In 2004, I started the Dori Slosberg Foundation to improve road safety by working with law enforcement, legislators, and the public.
In 2009, the Dori Slosberg and Katie Marchetti Safety Belt Law passed, allowing police officers to stop cars for occupants not wearing seat belts.
My two decades of traffic safety advocacy have taught me that learning the cause of crashes is imperative to reducing fatalities. The National Transportation Safety Board (NTSB) investigates many highway crashes, but it is unclear when or if it will investigate the Gainesville tragedy, as the staff is on furlough due to the federal shutdown.
I call on the president and Congress to reopen the government so the NTSB can work together with Florida law enforcement and transportation officials to investigate the crash. The parents and family of those lost deserve to know what happened.
IRV SLOSBERG,
BOCA RATON
---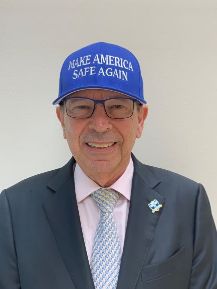 Irv Slosberg, a former State Representative (Boca Raton), is the founder and CEO of the Dori Slosberg Foundation, 501c3, established 2004. A not-for-profit agency devoted to highway safety in honor of his daughter who passed away in a 1996 car crash.