2023 Spread The Word Texting Is Now Illegal In Florida PSA Contest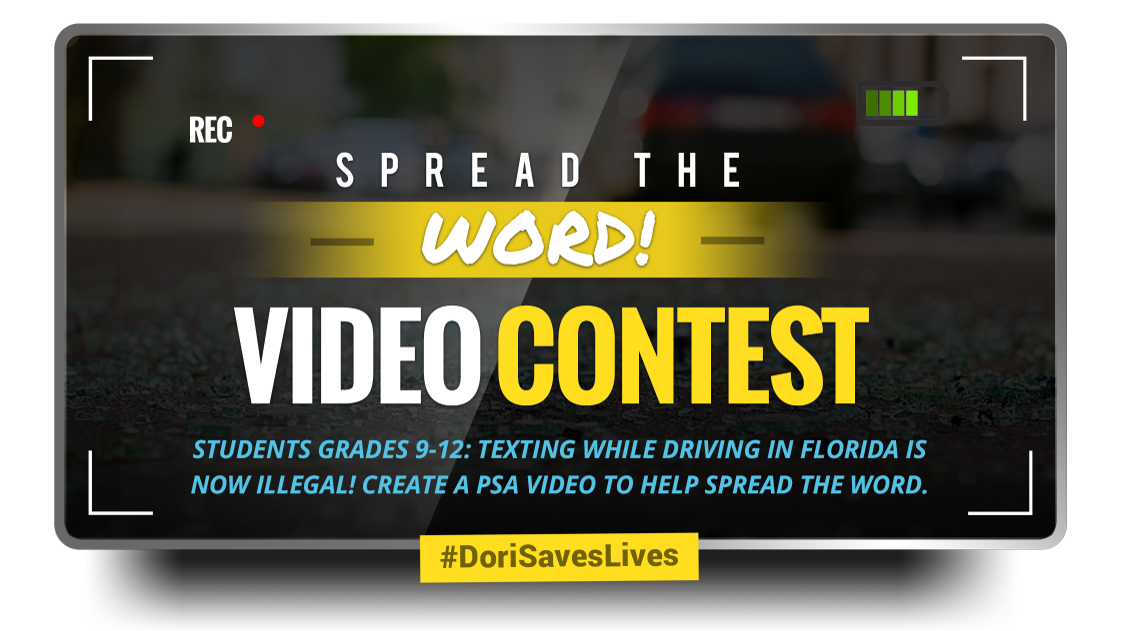 2023 SPREAD THE WORD VIDEO PSA CONTEST OVERVIEW
In March 2023, $500.00, $300.00, and $100.00 will be awarded to a Florida students' school. All participants will receive 25 community service hours for composing & submitting a video contest entry, as these videos will educate the community of the importance of adhering to traffic laws, and not driving distracted. The 2023 Spread The Word video PSA contest winners will be notified by March 31st, 2023. PSA's must be a YouTube video that resonates with teens and influences their driving behavior. Entries will be judged and critiqued on the following factors: 

Ability to persuade others, especially teen drivers, to stop texting while driving. 
Ability to grab the attention of your friends, peers, and family. A clear and understandable message. 
Demonstration of your personal creativity and ingenuity. 

Who may apply:
Open to 9th - 12th grade students attending any public or private Florida high school (finalists will be required to provide proof of enrollment with a student I.D. or transcript). Applicant must be a Florida resident.
All applicants are required to read, understand and agree to the Terms & Conditions, Privacy Policy and the Terms of Use with a check marked box within the submission form. For details review each document here:
Take The Pledge Zero Distracted Driving Movement
Official Rules,Terms & Conditions
Complete the online form below including all required fields. Once you submit your information an automatic receipt message will be sent to your email address.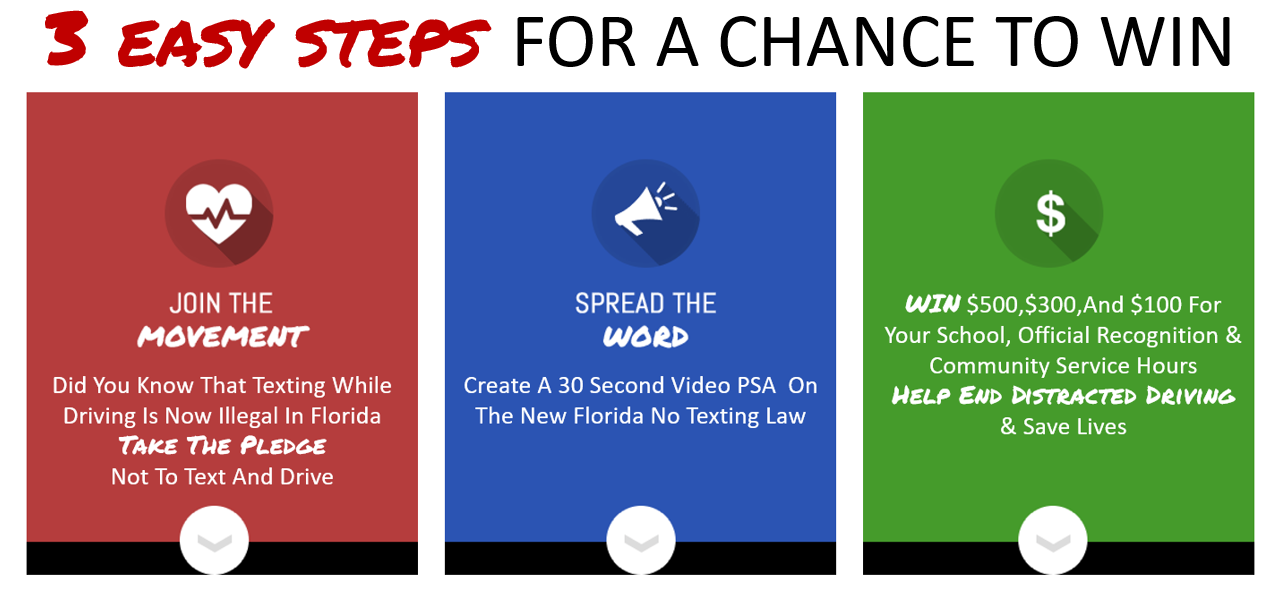 Enter The 2023 Spread The Word Video PSA Contest