2023 Spread The Word Texting Is Now Illegal Poster PSA Contest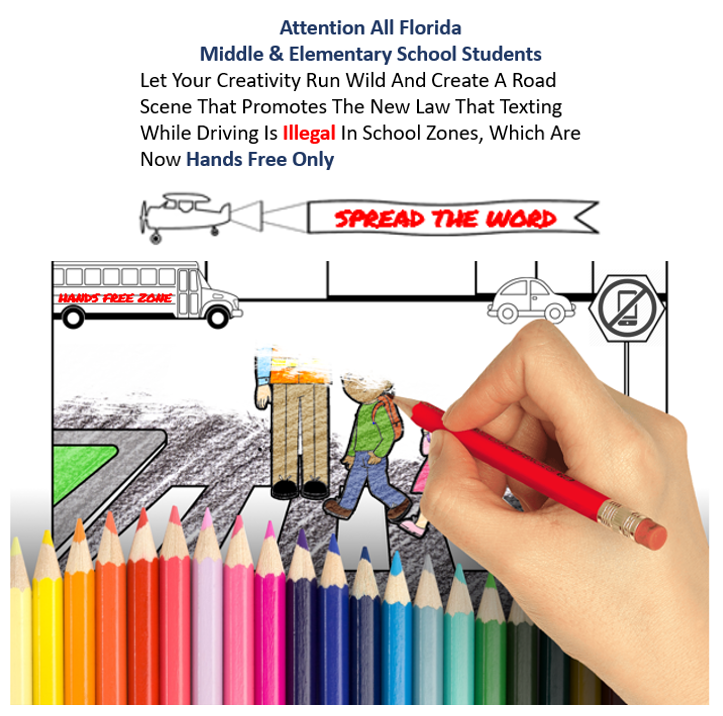 2023 Spread The Word Texting Is Now Illegal Poster PSA Contest 
$500, $300, and $100.00 will be awarded to a Florida students' school. Applicants are challenged to create a persuasive message informing Florida Drivers that safe driving behavior is not only important for drivers but passengers as well. 
The Contest Objectives
Design a poster to that expresses a positive message to help raise awareness about the dangers of distracted driving and promote safe driving habits for all passengers.
Contest Dates & Info
CONTEST STARTS: 1/01/23 12:01 AM EST.
CONTEST ENDS: 12/29/23 12:01 AM EST.
WINNERS WILL BE ANNOUNCED ON 12/31/2023.

Who May Enter?
The 2023 Spread The Word PSA poster contest is open to all Florida elementary and middle school students. Unleash Your Creativity! Print the poster template on last page, then use your imagination to bring it to life! Add color, paint, characters, cars, etc. The options are endless! Just remember, safe driving behavior is important for passengers as well as drivers. 
How to Enter:
Visit  https://dorisaveslives.org/contest/2023-spread-the-word-poster-contest.html Select Poster template, download or print poster on next page. Design your poster. Once you have finished and are ready to enter, take a picture of your poster and submit it on the entry page.  
 
Make sure you attach a copy of your completed entry form signed by a parent or adult guardian or your entry will not be accepted. Once your entry has been reviewed, you will receive a confirmation email (keep this for your records). The contest will end on December 29, 2023. All winners will be notified via email and results will be posted to the Dori Saves Lives website.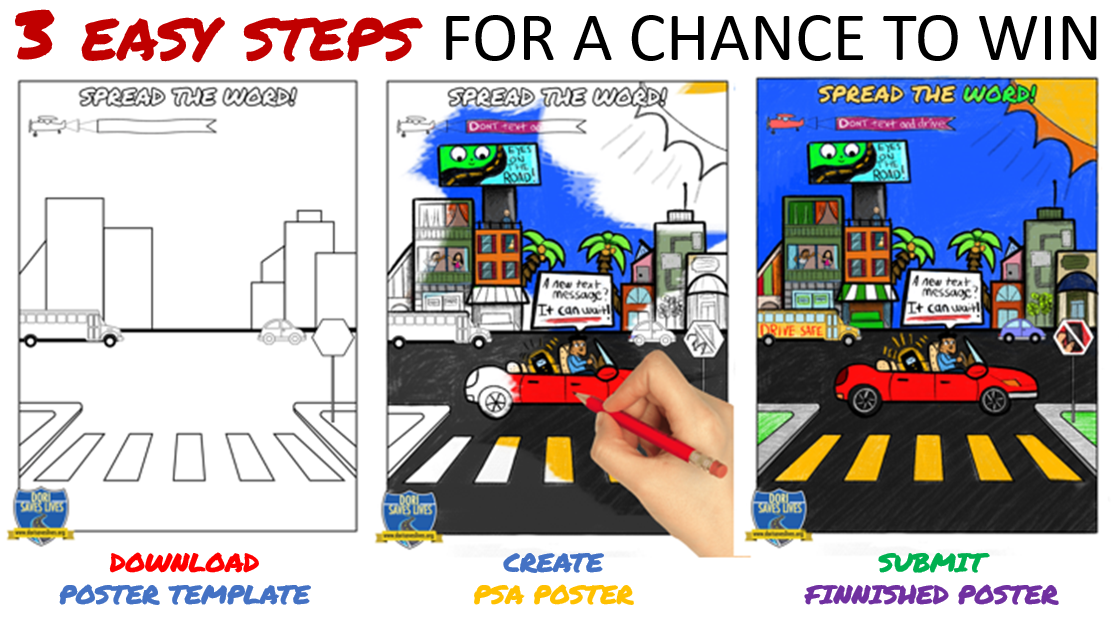 2023 Spread The Word Poster PSA Entry Form